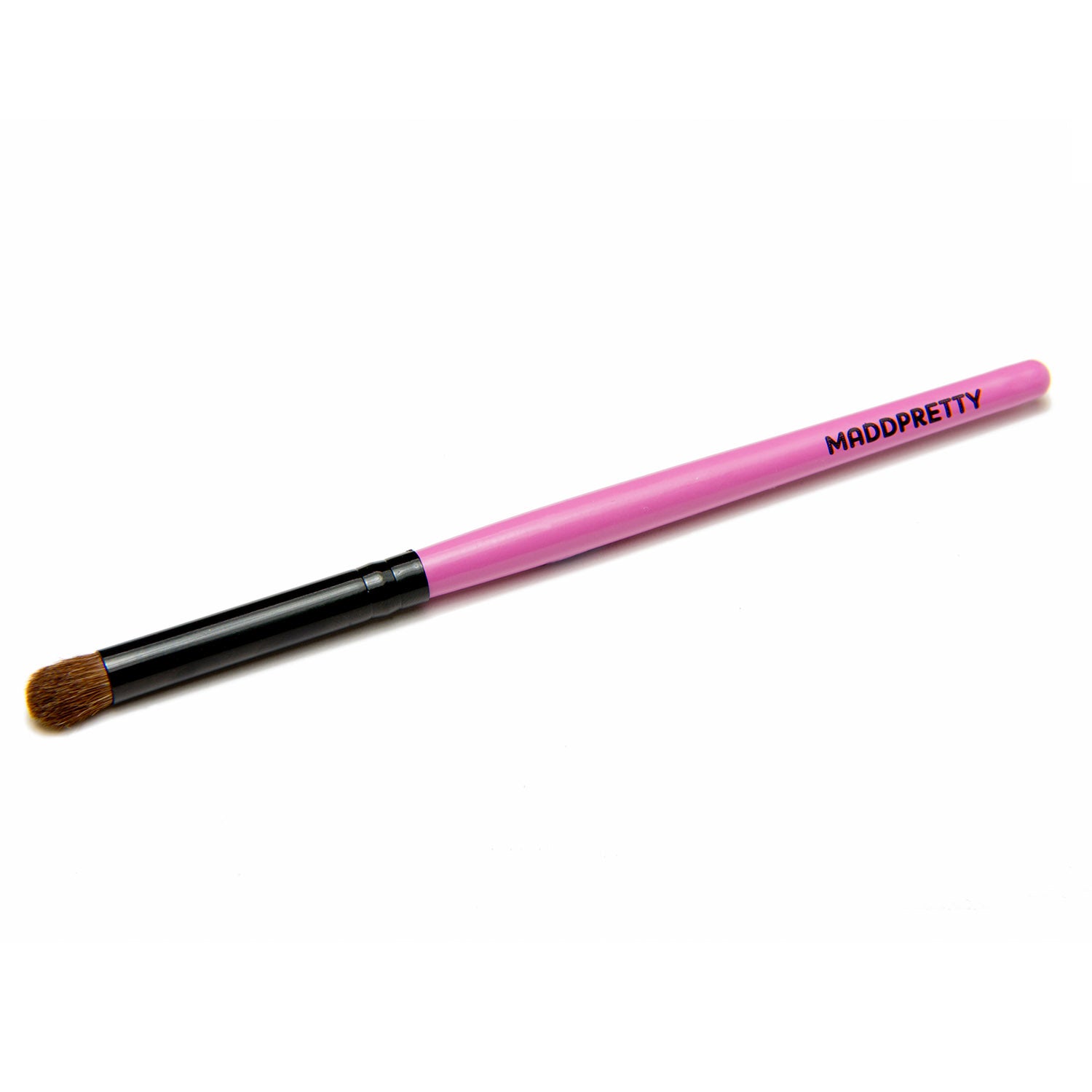 Pro Brush - Crease Brush
Maddpretty Brushes are made of the highest quality materials, sourced ethically from the USA. Each brush is designed for use with our Maddpretty wet & dry high pigment cosmetics.
Maddpretty Crease Brush is designed to be used with Maddpretty's Contour Shadows. The tip of this brush makes crease blending easy.
Apply your contour eyeshadow with this brush to the outside crease and lash line of your eyelids.
Blend using slight pressure in a back and forth or circular motion.
Create depth by adding a black eyeshadow in deepest crease on outer corners.
Allow our professional makeup artists to help you determine the best colours for you! Send us your photo as a jpeg file as close up as possible in natural sunlight without flash, head and face only. One of our professional makeup artists will analyze your face and send you your ideal colours.