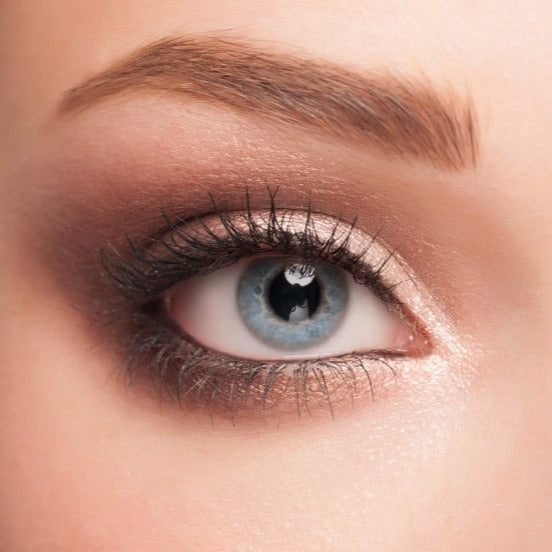 Sexeh Shadow - Sweet
Sexeh Shadows are mineral based, made in small batches without unknown fillers. Long lasting, high pigment density formula that can be used wet or dry. This single 26.5mm eyeshadow comes in a clear "clamshell" refill style packaging to be filled into any of our Maddpretty Palettes.
High Pigment, Frosty Golden Champagne Shadow called Sweet.
Definition from Urban dictionary: An intense adjective used to express satisfaction, acceptance, pleasure, excellence, exaltation, approval, awe, or reverence. When used individually, the level of satisfaction expressed is most often directly proportionate to the duration of the vowel sound.

"Mashed potatoes for dinner. Sweet."
"I just won a million dollars? SWEEEEEEET!"
Allow our professional makeup artists to help you determine the best colours for you! Send us your photo as a jpeg file as close up as possible in natural sunlight without flash, head and face only. One of our professional makeup artists will analyze your face and send you your ideal colours.